A Sit Down With DJ Matador
12:51 Oct/31/2017
Irish techno maestro, 
Matador
,
 otherwise known as Gavin Lynch, has gained global recognition with his prolific Live sets that have seen him play in underground hotspots as far flung as Los Angeles,  Amsterdam, London and Buenos Aires. With labels like Cocoon and Perc Trax behind him from the start, it was only a matter of time before Richie Hawtin's reputable Minus collective welcomed Matador into the fold.
Following his debut release on Minus, Matador worked tirelessly alongside the Minus crew on countless stellar line-ups across their international dates and his hard work paid off as he landed a respected residency with the notorious Space Ibiza. Honing his live skills with a monstrous set up of samplers, controllers and effects, Matador Live is a mesmerising experience, which has captivated dance floors across the underground scene.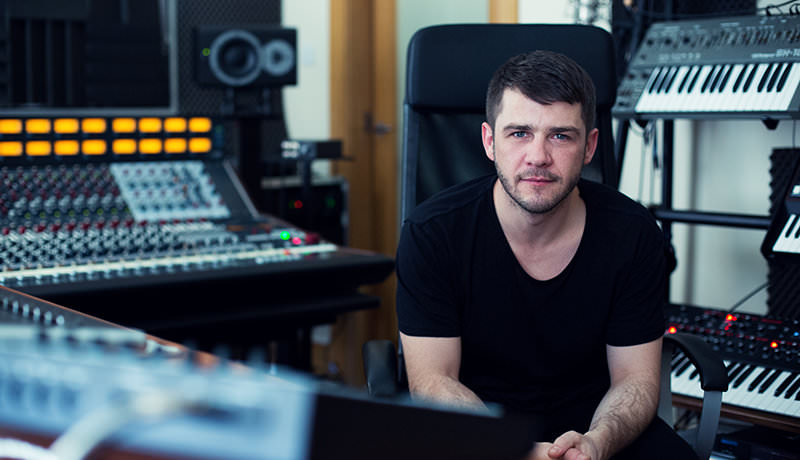 When did you start writing music - and what or who were your early passions and influences?
I was surrounded by music as a child. My parents were big Motown fans and so artists like Stevie Wonder and Diana Ross feature as my earliest influences. Growing up, I listened to bands more and more; Guns N Roses, Oasis, it was that gritty raw sound that really got me. Naturally living so close to the UK, we were also exposed to the dance scene right from the beginning, and it was at this stage that I began Djing. Now this was music that really excited me. I spent hours at the weekends in record shops and quite a bit of money :) So I decided to learn how to make my own. It began as an interest and quickly turned into an obsession. Slow and steady I learned as much as I could on my own and then enrolled in a sound engineering course, which really opened my eyes. 
Who has inspired you the most along the way?
Following key techno figures from early on as a fan, the music I was exposed to played a big part in the inspiration to get to where we are today: Hawtin, Clarke, Mills, Liebing.
 "When I'm writing, I focus on sounds that I think will energise the crowd, excite them. If I can do this, then I'm doing my job".
You were an amateur boxer and have already worked in restaurants. Did you learn about these jobs that are still important for your career today?
Both are professions where you work with full commitment and dedication. Both are qualities which are now deeply rooted in me and help me with my projects.
You're also a sound engineer, how much engineering do you do for other artists now and who are they?
 Yea, I trained and worked as a sound engineer, and I learned shit loads, worked with some amazing people and got my trade, but I don't work with any other artists now, I've worked on different projects with friends in the past, and would like to do so again at some point, but for now I'm focusing solely on my Matador project.
How would you describe your own development as an artist and the transition towards your own voice?
Lots of learning! My course time was split 50/50 between acoustic engineering and electronic production so I got a really good feel for both aspects. And whilst electronic production is my first love, it has been incredibly important to have knowledge of instruments in their purest form both in a studio and in a live environment. I think this has naturally defined the music I write, which I see as an ever-evolving project. Influences come from everywhere, and my own musical tastes vary so widely, so the transition towards my own voice is constant. 
How do you see the relationship between sound, space and composition and what are some of your strategies and approaches of working with them?
For me it's all about creating and finding a balance within a track. I like to let a track breathe – not to overcrowd with unnecessary sounds. And it's a fine line. Sometimes I start with an idea of how it's going to sound, and I'll add elements that I think will work, but it ends up being too busy. I'm very critical about what I do and you have to be very strict when your working to allow a track to be the best it can be.
For you, is the dancefloor a lonely place where you lose yourself in music or a communal place where you feel connected to everyone?
I think it covers a bit of both, certain nights have moments where you can close your eyes and loose yourself for whatever amount of time you see fit, but I feel it's all about that connection with the crowd and maintaining that throughout the night.
After travelling the world and performing in many different clubs, which venue has the best crowd?
South America, they go nuts, have tons of wild energy and are very passionate people. I've played Buenos Aires quite a bit, and every time it gets better and better. It's always a stand out city on any South American tour.
What is the most important element of your set up that brings your sets to life?
I've been moving around on different set-ups over the past few years, introducing new pieces of equipment and pulling others out and I've now settled on a really nice set-up with the Model 1 being the centrepiece. It plays quite an integral role, as its sums all audio and offers hands-on analog control.  The overall sound of my new set up is bigger, fatter and warmer, something I've been chasing for quite some time.
You are now one of the most celebrated live acts of the moment and you're nominated in the Electronic Live Performer category of this year's DJ Awards.  What kind of feeling does this give? 
It's always nice to be nominated and included in the awards, you're sure to be amongst tough competition, so to be rubbing shoulders with these talented producers is a credit in itself.
https://soundcloud.com/justice-official/gel-it
Latest news
Back to news