A Sit Down With DJ Matthias Tanzmann
14:51 Nov/02/2017
Matthias Tanzmann
emerged from Germany and his native town of Leipzig in the nineties, and became one of the most respected DJs and label owners in the scene.
He has his very own way behind the decks in the way that he combines grooves, subtle melodies and infectious basslines into soundtracks that never lose sight of the groove and keep people on the dance floor going crazy and waiting for more.
His musical identity is shaped by the prolific brands he is associated with. You don't just pick up a residency at 
DC10
's Circo Loco or create a label like Moon Harbour if your talent as a DJ and producer doesn't surpass expectations.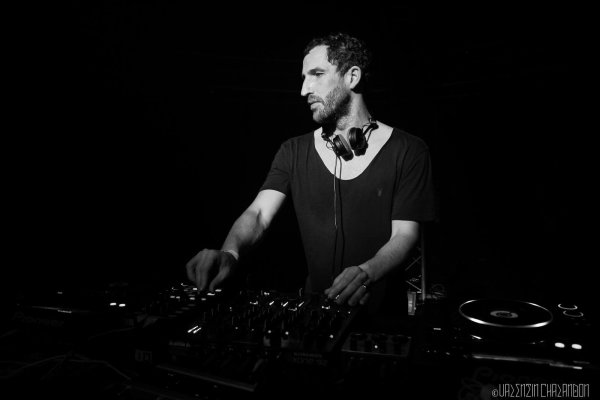 Do you think house music can still be fresh and modern or has it all been done before by now?
House music has always been very self referring. But at the same time it is ever evolving. I like the beauty of the classic American or French house sound of the 90s, but there are also very interesting and fresh sounding approaches like Acid Pauli or DJ Koze for example. I tried to have both aspects incorporated with my album.
How has the electronic scene changed in Germany?
When I started getting interested in the electronic scene around 15/16, it was a very very underground and niche thing. Nowadays if you say techno party, everyone knows it. It is kind of established in culture. Everything that comes from the underground will eventually be accepted by the mainstream in some way.
Did you have any major influences when you started focusing on electronic music and became a DJ?
I didn't have a plan to become a professional DJ when I started buying records. I was still at school at this time in the 1990's. I started to go to clubs and listened to all kinds of electronic music. The borders between styles were not as defined as nowadays. I picked up what ever I heard and slowly started to find out what I liked most. It was music on labels like Harthouse or Bush.
What is your writing process like – do you have the tracks in your head before you start or is it more trial and error?
I sometimes have moods in my mind when I am working on music. I would start with some very characteristic sounds leading towards that direction then. In other situations it is more trial and error. This can take very surprising turns during the production and makes the whole process very interesting.
"There have always been changes and people saying that everything used to be much better in the old days.  Changes are also chances..."
How do you find new music for the label or for you to play?
It`s usually through friends, either a filter from someone you trust like Ekkohaus, when I got to know him he was a recommendation of Argy and he was a friend, a friend of mine listened to his tracks and was like cool so now he is one of our main artists. I have to DJ a lot of what is recommended by friends and of course the promo links, sometimes to be honest I get about 50 links a day and I can't listen to all of them, so I just pre-select from names I know, interesting labels or some are just lucky and I have enough time to check everything.
You've previously talked about the relationship between agencies and labels within the music market. How has the structure of these relationships change since you've been active in the scene?
In the early years of Moon Harbour vinyl sales were still very solid. The label could survive on it and producers would get paid reasonable royalties for their music. The vinyl and CD sales dropped about 10 years ago. The digital market couldn't compensate the loss, so producers started to become DJs or Live Acts and labels were looking for other ways to survive. One way was to become the booking agency for their artists, so both sides could benefit from the gigs that were promoted through the releases.
What are you doing in your free time that is not related to music?
I try to do some sports. To keep myself a little bit in balance, traveling and not much sleeping that you have on tour. And what else do I like to do… Basically, relaxing, don't know, I like to spend time in quiet places. At the moment I enjoy my quiet time and I enjoy being back home to the studio. Even thought I work on music this is a different angle, cause I'm in my studio, I don't have a pressure of taking a flight or moving the crowd or something. Just like chip that can play with his toys like synthesizer and instruments, this actually feels really nice for the piece of mind.
How do you position your label as part of who you are as an artist and what you do career wise?
I think the label is like the base of everything, we see it as a pool for artists, a home base, that we want our artists to see it as that. We play shows together and everything revolves around the label.
You are one of the most respected DJs on the scene and you headline lots of festivals and event on Ibiza especially. How hard it was to get to the place you are today?
It took some time. Now it's for more that 20 years I just recently realize it so its been a long way and hard work of course, maybe little bit of luck of meeting the right people in the right time. I'm just happy that I came so far and I'm in the position to play all those gigs, to travel and see the world and people like the kind of music so I'm very grateful.
https://soundcloud.com/matthias-tanzmann/sets/better-lost-than-stupid
Latest news
Back to news