Azealia Banks Calls Out Lana Del Rey For Criticizing Kanye
22:45 Dec/11/2018
"Don't use Kanye for your own vapid attempts to seem politically aware when there is SO MUCH MORE bootleg witchcraft you could be doing to TRY and take down 45."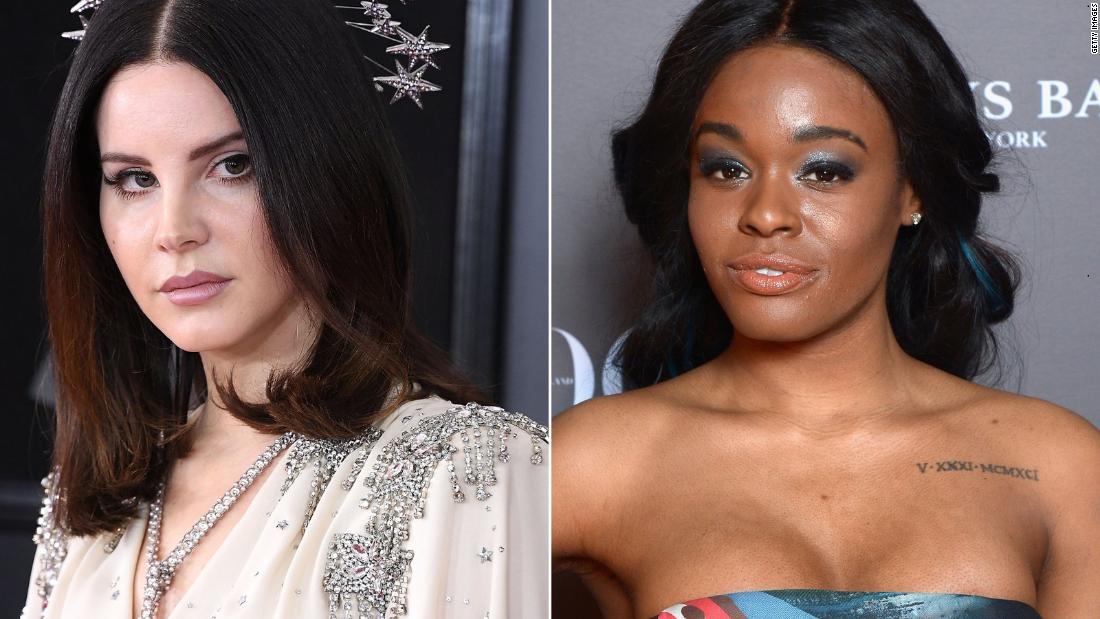 Azealia Banks
took time from ripping roosters to ripping songstress
Lana Del Rey
for the
'High By the Beach'
beauty's headline grabbing remarks on
Kanye West
.
That's when Banks chimed in and said Del Rey is using West to make herself look like she's in the political know. She also said the singer is involved in witchcraft.
West incited fury over the weekend after a lengthy pro-Trump rant saw him later call for the repeal of the 13th amendment (which abolished slavery in the United States). The announcement caught the eye of Del Rey who, via open letter, scolded the rapper and called his controversial stance in need of "intervention "
From there, Banks brought up fellow Harlem rapper A$AP Rocky, who she accused of assaulting women. Rocky collaborated with Del Rey on more than one occasion and played her husband in the video for "National Anthem."
Despite coming to West's defense, Banks has long made her negative opinion on him be known. Two years after claiming the rapper 'lost all credibility when he became a Kardashian,' she followed up with a verbal attack earlier this year.
If that wasn't enough, she refocused her attention on him just hours before coming to his aid by claiming he was a copycat.
Banks and Kanye have yet to collaborate, but it's something the Harlem rapper clearly wants based on a separate message she sent. Banks also accused Kanye of stealing her idea of re-designing the MAGA hat.
Last week the "Life of Pablo" creator said that he made changes to the hat and brought "positive energy" to it. For her part, Banks created a version of the hat years ago but used the phrase "Make Azealia Great Again" instead.
"Kanye, I have already done it," she wrote about the MAGA hat. "Stop lifting my ideas and come collaborate with me already. This is annoying now. The ideas I come up with aren't half of what we could do with your resources. Let me give you original ideas please."
Latest news
Back to news