Miley Cyrus Is On The Run From The Police In New Video
22:41 Dec/11/2018
"Nothing Breaks Like a Heart" is the lead single from Ronson's upcoming fifth studio album. It's his first release as a lead artist since dominating the charts in 2014 with
Bruno Mars
and "Uptown Funk." On his latest collaboration, Mark teams up with pop superstar Cyrus on "Nothing Breaks Like a Heart." The two wrote it together with Ronson
producing
the song alongside
Jamie xx
. The country-influenced dance track is not off from Miley's sound on last year's rustic
Younger Now
album. Plucky guitar and cinematic strings back her tackling a relationship on the rocks head-on. "We got all night to fall in love, but just like that we fall apart," she sings. Ronson translates the heartbreak into one heck of a bluesy banger.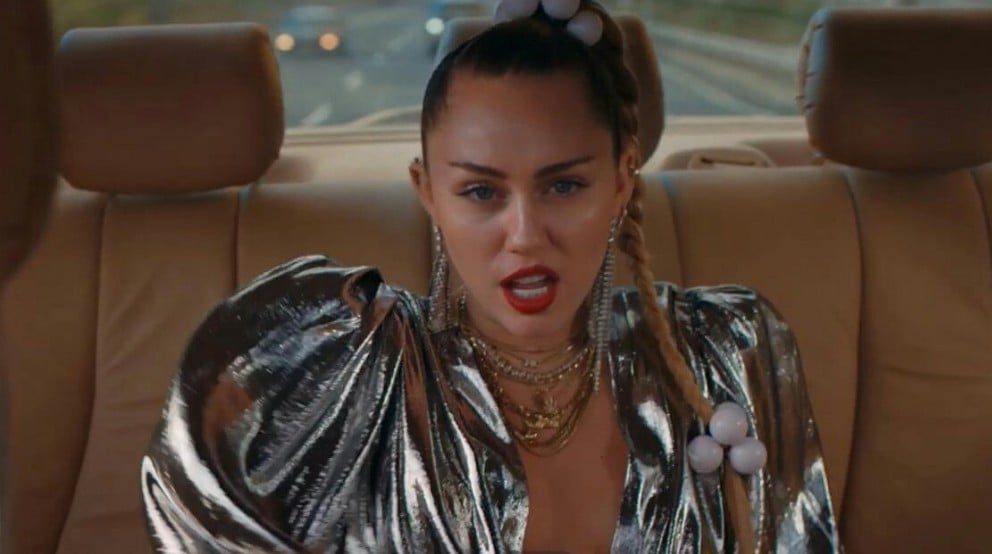 A new record to promote also meant advertising the material to her fans. Cyrus returned to Instagram on Nov. 26 after a four-month hiatus to
tease the new music
. She had wiped her account and posted a picture of a broken heart-shaped disco ball on the social media site, followed by subsequent posts spelling out the title of the track. Each post had a brief audio snippet previewing the song in the background, with videos suggesting to show sneak peeks of scenes from the official music video. They share the caption "11/29" as well as tags referencing Ronson.
Cyrus and Ronson are slated as the musical guests for
Saturday Night Live
for the Dec. 15 show.
Matt Damon
will be joining the pair that night as the host of the episode.
But it wouldn't be a Miley Cyrus single without a slightly absurd, off-kilter music video. Following her as she leads the police on a slow speed chase, a la O.J. Simpson, we see Cyrus cruise down the highway and into a strip club, a shooting range, and in the process become a sort of folk hero as crowd line-up to cheer her on as she evades capture.
Latest news
Back to news