Janet Jackson Delivers Emotional "Me Too" Speech At MTV
16:17 Nov/11/2018
Janet Jackson
recently appeared at the 2018 MTV European Music Awards on Sunday, to accept the Global Icon Award. During her acceptance speech, the legendary performer delivered a powerful message referencing the
Me Too
movement and gender inequality around the world.



"I accept this award with profound gratitude. To be called an icon is a tremendous honor but one that comes with a tremendous responsibility."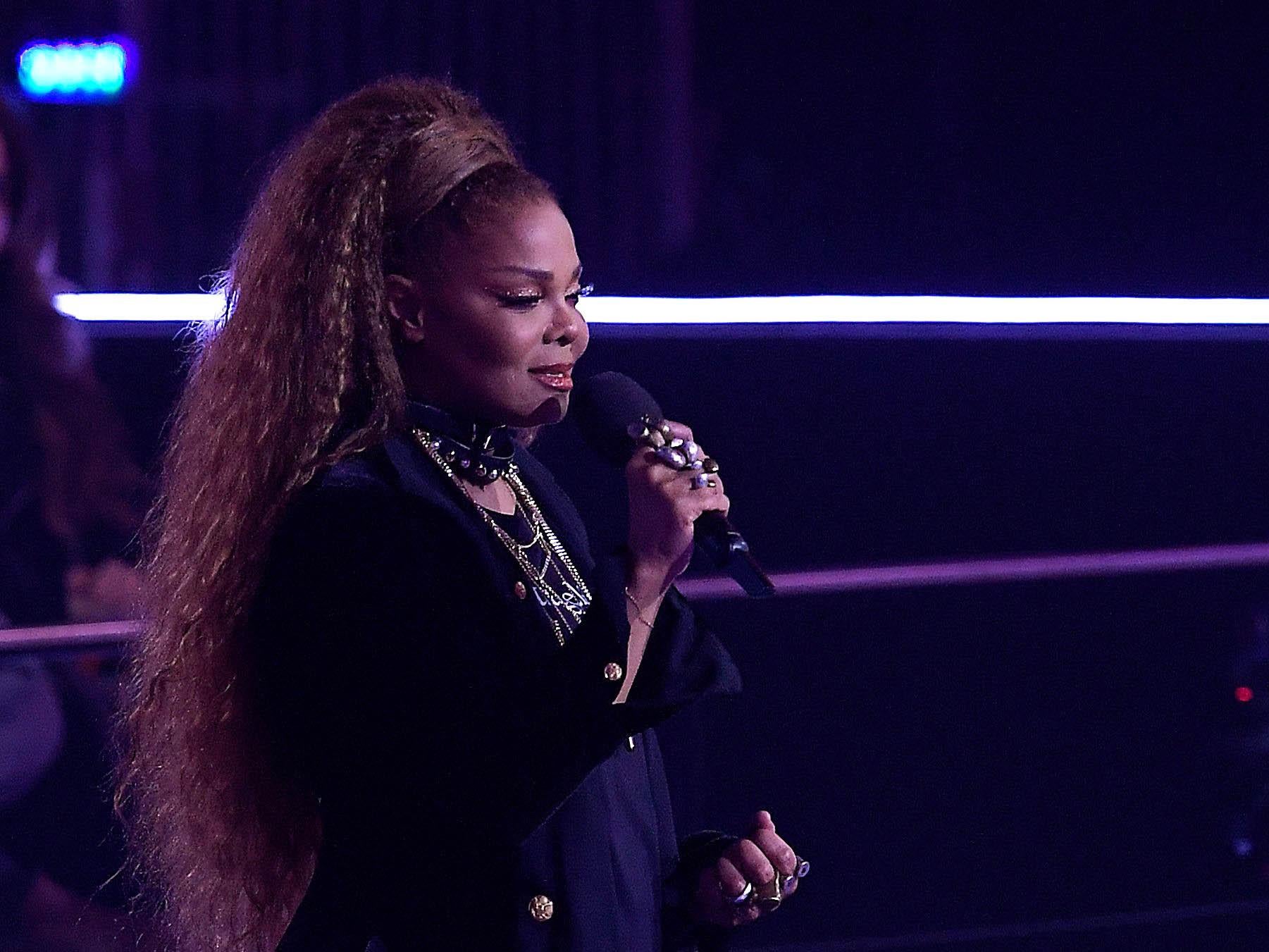 Over the past year, Jackson has used her performances and stage moments to highlight current social justice issues, including sexual violence and police brutality.
"I am one of those women. Women who have been gagged, both literally and emotionally. Women who have been abused. Women who have been intimidated. Women who have lived in fear."
Seemingly throwing her support behind the
MeTo
o movement, she continued: "I stand with you. You are my sisters."
The actress then went on to say she hopes "a new world is emerging" in which gender inequality will no longer be tolerated.
"Women, our voices will be heard, we will be heard. When we speak out for justice," she passionately added.
"Speak out for the spirit, speak out for spirit that crosses all borders, recognises the dignity of all people and affirms the beauty of all faiths.
"Speak out for acts of true charity, small and large, speak out for an all embracing love because it's love that will heal our wounds, to come to one another's aid, so let's lift our voices."Let's start today and let the ever amazing love of God lead the way. With all my heart, I thank you God, I thank all of my fans."
Her heartfelt speech was greatly praised by viewers watching at home, many of who flocked to Twitter to discuss the star's message.
Jackson also called for a more united and tolerant world...
"Tonight I carry the hope that a new world is emerging," she continued. "A world in which caring people, male as well as female, will no longer tolerate gender inequality. Women, our voices will be heard when we speak out for justice."
Latest news
Back to news